Meet Hampden Optometrist, Dr. Steven Lord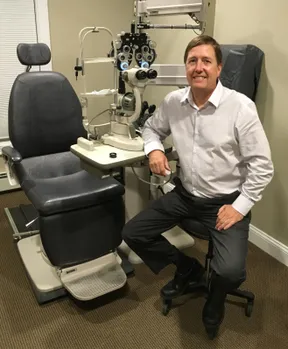 Dr. Lord was born and raised in Bucksport, Maine, graduating as the Salutatorian of Bucksport High School Class of 1984. He was elected to the Bucksport High School Academic Hall of Fame in 2015. He did his undergraduate work at Worcester Polytechnic Institute. He graduated magna cum laude with his doctorate in Optometry from The New England College of Optometry in 1990.
He has been the owner of River Town Family Eye Care in Hampden since 1990. He added a second location in Bucksport taking over his father's optometric practice in 2002. He is a member of the American Optometric Association and a past president of the Maine Optometric Association. He has also served on the School Board of Directors for R.S.U. 22.
Dr. Lord resides in Hampden with his wife Jeanne and their two children, Tyler and Abby.